With so much to do and see outdoors in the Albuquerque area, it's no surprise how many people are active and exercise on a regular basis. However, with activity always comes the risk of injury. Endpoint Wellness offers holistic sports medicine treatments and sports acupuncture for athletes of all ages and skill levels to boost their athletic performance and recover more quickly from their injuries. Plus, acupuncture is a great way to reduce stress and anxiety before a big sporting event.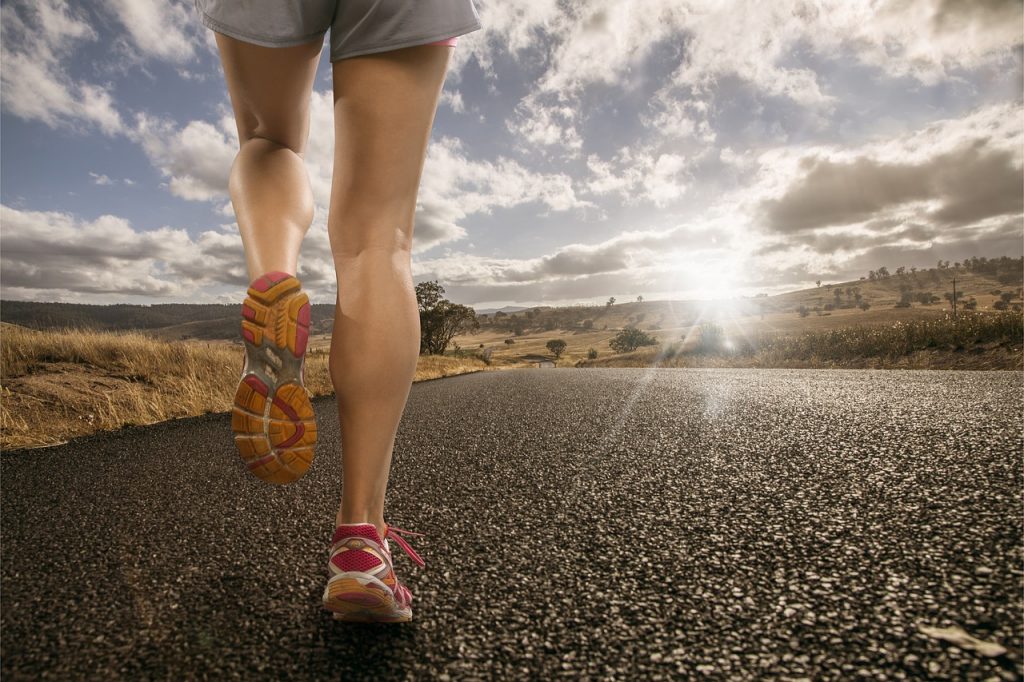 Before going over the sports medicine treatments that Endpoint Wellness has to offer, you might be wondering: is sports acupuncture right for me?
Trick question: sports acupuncture is right for everyone!
The term "sports acupuncture" might sound intimidating and like it's only something "serious athletes" should use, but don't be fooled, it is right for everyone! Whether you are a professional athlete, student athlete, outdoor enthusiast, exercise just for fun, or just starting to get into the routine of exercising, anyone is able to reap the benefits of sports acupuncture and holistic sports medicine.
What are the benefits of Sports Acupuncture & Sports Medicine?
Acupuncture and sports medicine treatments can help you recover from a sports injury or trauma, enhance your performance, and reduce muscle soreness for a more speedy recovery between workouts. Also, as mentioned above, acupuncture is known to release endorphins, which reduce stress, which can be very helpful when preparing or training for a big sporting event. And the best benefit of all perhaps is that it is a healthy, safe and drug-free way to take care of your body!
Endpoint Wellness incorporates principles from both Traditional Chinese Medicine (TCM) and Western Sports Medicine in our treatment program. The sports medicine treatments at Endpoint Wellness include:
Traditional Acupuncture
The insertion of tiny hair-thin needles into specific acupuncture points in meridians (or channels) throughout the body is a method of manipulating the flow of vital energy, or qi. This activates the body's own powers of healing and rejuvenation by reducing inflammation and boosting blood flow in injured or sore areas. In sports medicine, acupuncture is frequently used in injury recovery and therapy. It is also used by many elite athletes as a method for managing stress and anxiety before events as well as muscle recovery and rejuvenation afterward.
MicroLight Electro-Acupuncture
This treatment system combines micro-current and color light therapy to reduce pain and recover injuries. Using a wand or electrode pads, the micro-current (electric currents in the millionths of amp levels) is applied to specific acupuncture points or regions of pain. MicroLight electro-acupuncture works to help the body balance and restore its own electrical functions when they go awry, combined with therapeutic light which stimulates energy and increases endorphins and healing effects. The micro-current and color light therapy boost each other's effects and results when combined.
Tui Na
(Pronounced "twee-nah") is the oldest known form of massage and a key component of TCM that addresses specific patterns of disharmony throughout the body. Based on the same Oriental medical principles as acupuncture, tui na seeks to improve the flow of qi through the meridian channels. Tui na is particularly effective for conditions involving muscles, tendons and joints, such as structural misalignment, orthopedic problems and sports injuries. It can also be used to treat internal diseases
Kinesio Taping
Endpoint Wellness also offers kinesio taping, a proven way to reduce muscle soreness and heal injuries. Kinesiology tape is made up of cotton fibers with polymer elastic strands woven throughout, allowing for a full range of motion during exercise.
According to an article on Competitor Running, Kinesiology tape "offers structural or muscle support; it can correct postural problems and increase blood flow and lymphatic drainage." It works by lifting the skin when the tape is applied to create a small space between the muscle and dermis layers. That space takes the pressure off swelling or injured muscles, allows smooth muscle movement and makes space for drainage and blood flow.
Chinese Herbal Medicine
Herbal medicine is an integral component of TCM and one of the oldest (and most popular) forms of health care. Herbal medicine refers to the use of a plant's seed, berries, roots, leaves, bark or flowers for medicinal purposes. Studies have shown that herbal medicine can be used to treat conditions such as colds, digestive disorders, insomnia, headaches, arthritis, skin disorders, asthma and more. There are thousands of herbs in the Materia Medica (a pharmacological reference book used by TCM practitioners), of which about 300 are commonly used to treat ailments. In addition to being used in conjunction with acupuncture for added therapeutic effect, Endpoint Wellness will create a unique blend of herbs for each patient, tailored to their condition.
Ready to try out sports acupuncture or any of the sports medicine treatments mentioned above for yourself? Contact Endpoint Wellness today to make an appointment.